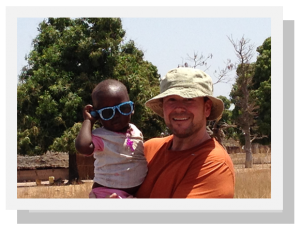 James and Scheri Thatcher of AWCC are headed to Senegal, West Africa, at the end of the summer to serve at Dakar Academy.
When James and Scheri heard about the mission trip to Senegal at church one Sunday morning, they immediately signed up, knowing that God was calling them to be a part of this  mission trip. They both felt that they were to go to Senegal, but didn't know why. They simply trusted and obeyed.
The trip was full of challenges — beginning when they were leaving Denver International Airport. Yet through all those challenges God was present and answered their prayers, even if it wasn't exactly how they thought the prayers could be answered!
While serving in Senegal, James and Scheri didn't have much time together to talk about what they were experiencing or hearing from God. However, that was a positive thing because they both had separate experiences and came to the same conclusion.  God was calling them back to Senegal, West Africa.  And since this was His plan, He was going to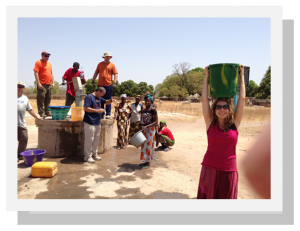 make it work, and take care of all the details — and He is! Scheri will be teaching at
Dakar Academy and James will be the maintenance man in training for this year, and then take over next June when the current maintenance man goes on furlough.
As the home church for James and Scheri, there are many opportunities for us to help them get ready to move and to be missionaries!
People to help them move their belongings from storage to Karen Snuffer's basement  on  Saturday, June 1, 10 am!
First and always, we can pray for God to meet their needs and to possibly  use us, their church family, to do that!
They both have Verizon cell phones and are needing help with the early termination fee for each of their phones.  Would you be able to help with that or would you be willing to use their phones and take over their plan?
They will be attending training with United World Mission, their sponsoring organization, in North Carolina June 10-14. The fee is $500/person, plus the airfare to get to training.
Until they move, James will continue his screening and window cleaning business. Do you need screens repaired? Do you need your windows cleaned? Call James and get his services scheduled before they leave!
They are also raising their support to go to Senegal. Would you like to be a part of their financial support team?
Contact James  or Scheri to find out more or to help meet one of these needs.