The basement is looking great! Instead of Bunches of Lunches next Sunday, March 4, we will be moving forth and unloading the trailer back into the basement. Watch the bulletin for the rescheduled date for Bunches of Lunches!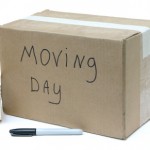 Plan to stay after the worship celebration for lunch together and then a time to unload the trailer, unpack boxes, pack up the music office (boxes needed!), organize rooms, rip up carpet and more fun!
Wear work clothes (or bring clothes to change into) and bring work gloves. Many hands will help to get it done quickly!