AWCC Parking Lot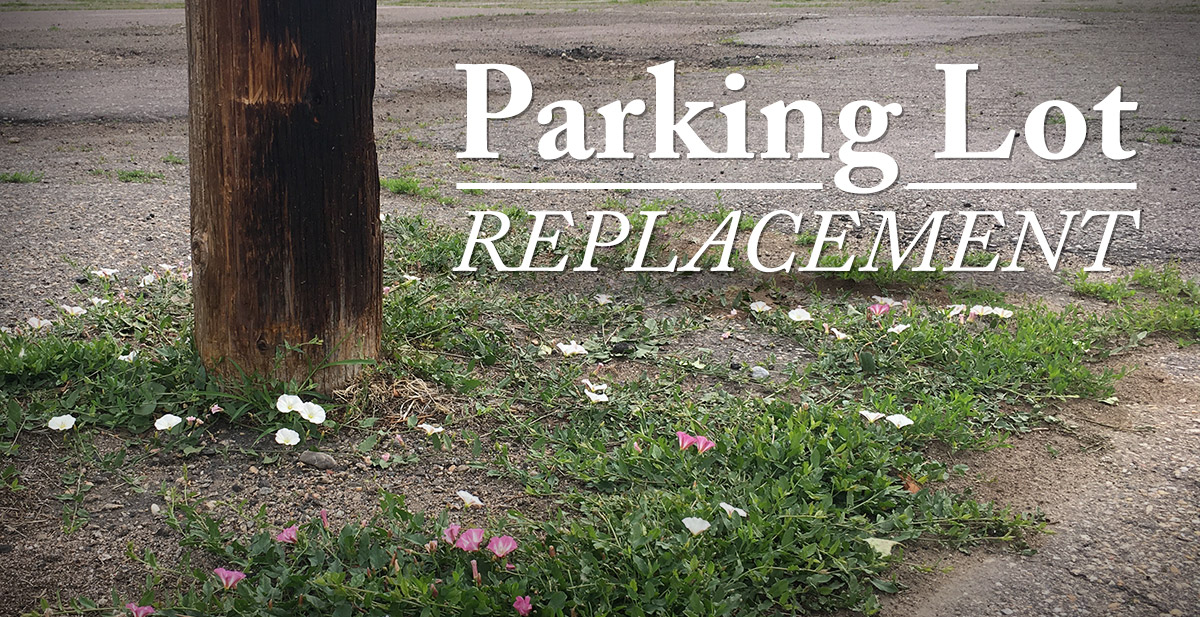 AWCC is in the process of replacing our parking lot. This page will be kept up-to-date as the process continues, in order to communicate relevant information to the AWCC membership.
Cost Estimates
Approximately $155,000 – $179,000 will be needed for the parking lot replacement, with the expenses being:
Final technical plans, survey, quality control: $15,000 – $20,000
Site preparation, 6" asphalt, striping, curbs/gutters, and concrete pad to support garbage truck: $115,500
Lighting: $15,000 – $20,000
Dumpster enclosure: $2,000
Landscape repair: $5,000 – $15,000
Interest on construction loan: $3,000 – $7,000
Contributions
As of August 27, 2018, total contributions to the parking lot replacement fund are $93,414.
Schedule
June 10 – July 20, 2018: Parking Lot Funds Drive, Round 2
July 20, 2018: Congregation pledged to give $71,000 by the end of 2019
July 22 – August 31, 2018: Parking lot technical team collects bids, AWCC Finance Team submits loan application to National Covenant Properties
August 10, 2018: National Covenant Properties approved AWCC's loan application
September 9, 2018: Congregational meeting to vote on text for parking lot loan (see below)
October/November 2018: new lighting installed
November 26-30, 2018: parking lot demolition, with concrete in place by Thursday/Friday
December 2, 2018: alternative parking may be necessary on Sunday, December 2, 2018.  Signs will be posted that day to direct everyone to the alternative parking spots.
December 3, 2018: final grading and paving of parking lot
December 2019: National Covenant Properties loan re-paid
Text for September 9, 2018 Congregational Vote
The membership of Applewood Community Church (Golden, Colorado) hereby approves the borrowing of up to $100,000.00 on a loan secured by a second mortgage from National Covenant Properties (NCP) on the terms and conditions that NCP offers for loans of this type; and further, that the following officers be authorized to sign any and all documents necessary to effect this transaction including, but not limited to, a promissory note and mortgage:
Lee Richman, Chair
Sam Clark, Secretary