Please Pray for Team Ecuador: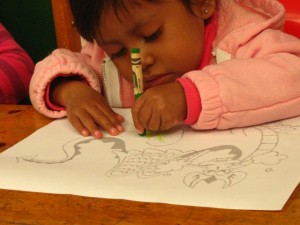 God moves in response to prayer! We've seen that so many times on our Mission Trips. "We will accomplish little of eternal significance apart from prayer." So we ask you to join and support us as we head off on another Mission Adventure to the
orphanage, For His Children from September 28- October 9.  It's exciting but at times unsettling. It's great fun but also challenging. It's exhilarating but also tiring. Mostly it's a joy to be a part of some of God's work in Ecuador.  We value and need your prayer partnership.
We are once again being facilitated by Extreme Response International who has arranged all of the mission plans with us.  They are an amazing organization and wonderful to work with.
We will have the privilege of working alongside the truly amazing staff at FHC who provide love and care for rescued abandoned kids in Ecuador.  There are two facilities, one in Quito that is residence to 15-20 kids, and one in Latacunga (about 2 hours south of Quito), a new second facility that houses about 25 kids.
Extreme Response has also organized some additional ministry opportunities.  One afternoon we will visit the Zambiza dump where we will do some VBS activities with the kids in their day care center.  On Sunday we will volunteer at "Pan de Vida" a local soup kitchen.  We will also have opportunity to worship at Santiago Church in Quito one Sunday with our dear friends Olga & Henry.
ER is organizing a plan for an AWCC team (July 2013) to build a house for one of the Zambiza dump families and we will work alongside our brothers and sisters at Santiago.  Our visit now provides opportunity to promote this venture.
We Treasure Your Prayers for:
The staff and kids at For His Children
Our Extreme Response coordinator Dan Maloy
God's protection and provision
Sensitivity to God's leading and openness to learn and grow
Team unity and spiritual health
Physical health, safety and stamina
That we would encourage and bless the people we serve
We know that God has wonderful things already prepared for us.  We are excited at all the prospects.
If you would like more information on For His Children their website is: www.forhischildren-ecuador.org   You might even consider offering support by sponsoring a child!
We look forward to sharing with you when we return.
With love and thanks,
Team Ecuador 2012