Daddy Daughter Dance
Saturday, April 28, 4:30—6:30 pm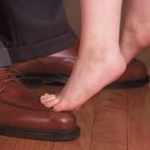 Dads, grandpas, or family friends of girls at AWCC, mark your calendars and plan to invite the special young girl in your life to a special evening.  Men, pick up your special invitation to give to your "date" for the night! Talk to Jason Brant or Alfredo Pinto for more information and/or to pick up your invitation!