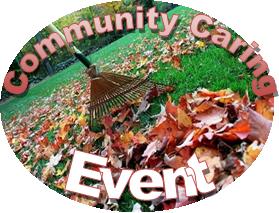 Saturday, November 1st (9-3:00ish) is the
AWCC Annual Community Caring Event
Is God nudging you to reach out to our neighbors to help rake leaves or do other helpful fall chores? Bring rakes, garden gloves, large leaf bags and your own lunch. Please sign up by October 21st (check your email) if you can come for all or part of the day. Need more info? Contact Rick & Ellen.