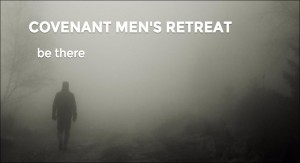 When: May 1-2, 2015
Where: Covenant Heights
Topic: Invited to Enter the Mind of Christ
Speaker: Jim Sundholm — awesome speaker —
served as a pastor and as director of Covenant World Relief
for the Evangelical Covenant Church.
He now resides with his wife on Maury Island, Washington
Retreat: Twenty-four hours of relaxation, fun, and fellowship. Texas hold 'em
tournament, skeet shooting, fishing (if lake has thawed), hiking, mountain biking,
high-ropes course, tournaments, disc golf, relaxation, games, spiritual retreat and fellowship.
Details you should know about the Men's Retreat:
Friday Check-in Time & Dinner: 6:00 – 7:00pm
Last Dinner: 5:00pm Steak Dinner
Departure Time: 6:00pm
Packing Basics: Sleeping bag/Linens, pillow, Bible, notebook, towel, toiletries, camp shoes and clothes ready for fun, games, and activity.
Cost: $95/ Adult; $55/ High School and below