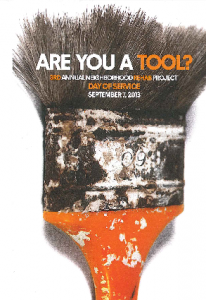 AWCC will be partnering with other Golden churches for the Neighborhood Rehab Project on September 7th! The Mission of the Neighborhood Rehab Project is to "help homeowners within communities address their warm, safe, dry household needs, through
empowering volunteers and purchasing materials to meet those needs.
"We invite homeowners into a dignified process that enable them to be involved in addressing their needs, learning skills and building community relationships."
What: Neighborhood Rehab Workday is a day to help the low income, elderly, or disabled maintain their homes ina  way that keeps them safe, warm, and dry.
When: September 7, 2013, 8:30 am—6 pm.
Where: Meet at Hillside Community Church, 103 N. Ford Street, Golden, CO 80403, and then disperse throughout the Golden community led by Neighborhood Rehab Project Managers.
Bring: Water, gloves, power tools (write your name on them), any additional snacks you would like, closed-toed shoes, sunscreen, hat, etc. . . .
Schedule:
8:30 am — Meet at Hillside Community Church for late registration. You can pre-register online at www.beatool.org. Continental breakfast & coffee provided.
9:00 am — Day of Service Mission Overview & Safety talk
9:30 am — Leave for work sites
11:30 am—12:30 pm — Sack lunches are delivered to work sites.
4:00 pm — Finish and clean up work sites.
4:00—6:00 pm — City of Golden Neighborhood and Volunteerism Celebration in Parfet Park. Includes catered meal for volunteers, door prizes, drinks and more!
Visit www.beatool.org for more information and to preregister.
Register by August 31 to get a FREE T-Shirt!
Reminder/information cards, brochures and registration forms are
available in the lobby!