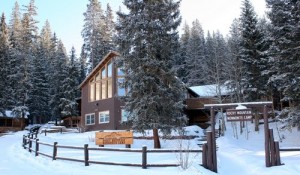 Men, you are invited to the AWCC Men's Get Away
When: February 22-24
Where: Rocky Mountain Mennonite Camp, Divide, CO.
Theme: Learn the one most important thing you could ever learn about your walk with God.
Leader: A direct descendant from Adam.
What else to do: Hiking, Tubing Run(if they get more snow) , Human Curling (soon to be a Olympic Sport), Resting, Ping Pong, etc…
Cost: $95.00, less if you can only stay one night
Itinerary: Friday night meet at AWCC by 5:30, get supper along the way, check-in at camp, bring snack to share, card games, board games, fun time.
Saturday
8:00: Breakfast
9:30: Worship, sharing
12:30: Lunch
Afternoon: Free time, hiking, tubing, curling etc.
5:30: Supper
7:00-8:30: Singing, sharing
Sunday
9-10: Final sharing, worship
10:30: Brunch
12:00: Head for home.