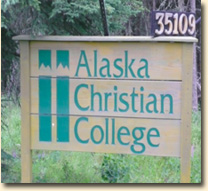 Alaska Christian College (ACC) is "empowering Alaska Natives through biblically-based education and Christian formation."
AWCC is going to join with Alaska Christian College to help provide funds for student scholarships. Many of ACC's students are unable to support their educational and spiritual goals at ACC due to lack of resources, broken homes, poor life choices, and families that are unable or unwilling to  support them.
ACC helps bring healing, hope and support and encouragement needed to pursue academic goals.
How can you make a difference to a student in Alaska this year?
It's Simple!
Pick up a card of a student at ACC.
Pray for that student throughout the season and throughout the year.
Use a return envelope to make a gift to the ACC Scholarship Fund.