On Sunday, May 6,  we will be honoring our high school graduates — John, Shannon, Kendra, Cameron, Dallas, and Carson.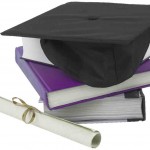 We will pray for them in the service. Then plan to stay after worship to watch a video of each of the kids through the years! If you can't stay, we ask that you leave the sanctuary quietly, so that those who are staying can see and hear the DVD.
Then stay for an AWCC family lunch with our seniors! Get to know them. Find out what their future plans are. Bless them and pray for them.