You may be asking, how can we do a Kidz Day Out with the basement being unavailable?
Easy. We're going bowling!
We need donations of money and volunteers so we can provide an afternoon of bowling, lunch and fun! Last year we had about 20-25 foster kids come and have a fun afternoon!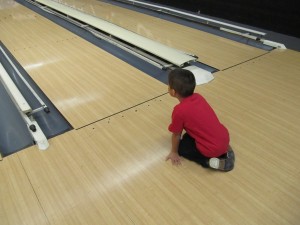 When: Saturday, February 11, 11 am—2 pm
Where: Golden Bowl, 525—24th Street in Golden
Cost: $10/person — includes lunch and bowling!
Sponsor a child/teen-ager or two or three to go bowling for the afternoon! This is a fun day for the kids, as well as provides respite for the caregivers! Please write KDO in the memo section of your check.
To sign up to come and bowl, talk to Craig & Vonnie Nelson or Will & Mikki Le Vett.