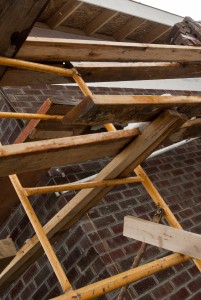 Just Builders is working on reconfiguration of our HVAC (heating and cooling) system and on the vent hoods for the new kitchen.  Once these mechanical systems are complete, electricians from Goodman heating systems will be on site to install new electrical circuits.  New telephone and network cables will be installed soon which is work done "by owner."  Andy Platt and Tim
Sophocles are taking the lead on this task.  New cabinets for the kitchen and work room are on order.  In the coming month, work on the handicap ramp will continue along with a new sidewalk and curb.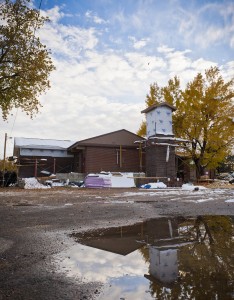 In 2004, Cabela's announced plans to build its first Denver area retail store in Wheat Ridge at the intersection of I-70 and Highway 58 just north of AWCC.  Now, Cabela's plans to sell that property and consider other Denver-area locations. In spite of this change, Wheat Ridge continues to pursue commercial  retail development of the area which they call Clear Creek Crossing.  Their plan calls for development of the 210 acre site around three anchor stores.  Walmart, currently on the east side of I-70, has received approval to be the first of the three anchors stores by building a Walmart Super Center on the new site.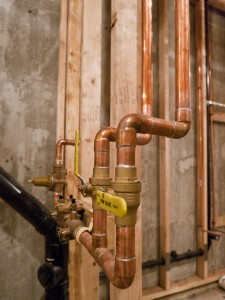 The linchpin for this development is improved access to both I-70 and Highway 58.  Wheat Ridge intends to start construction of those improvements in the spring of 2012.  That construction will include widening of 32nd Avenue in front of AWCC and reconfiguration of the I-70 access ramps.  This work will also result in the loss of our parking lot entrance
directly onto 32nd Ave.