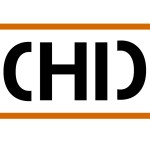 CHIC 2015 is just 15 months away!
It's July 12-15, 2015 in
Knoxville, Tennessee
Parents & Students,
You are invited to an Informational Meeting
April 30, 6:30 pm at AWCC
Who is eligible to attend CHIC 2015?
Students who will be entering 9th, 10th, 11th or 12th grade Fall of 2014!
What is CHIC?
It is an  Evangelical Covenant Church triennial event for high school students.  The purpose of CHIC is to be a catalyst that inspires Christ-like change; challenging students to see themselves as part of something bigger and inspiring students on the journey of following Christ.
Questions? Talk with Justin LeVett!