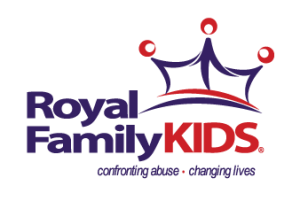 Royal Family KIDS Camp is a camp for children ages 7-11 who have been abused and/or neglected. Volunteers donate a week of their time to love kids, be somebody they can learn to trust, experience God's great love for them, and to be a kid. There are many ways you can make a difference in the life of a child of abuse or neglect.
Sign up to be a guide or staff volunteer for the week of camp, June 15-20, 2014!
Help with the Birthday Party at camp on June 18.
On Friday, June 20, after camp, help  treat the volunteers to a welcome home dinner (we really need some of the awesome AWCC chefs)
Sponsor a child to go to camp for a day, a week or a whole cabin! Come to the
FunRaiser this Friday!
Be a prayer partner for a volunteer and/or camper
For more information, to sign up, or to pick up your application talk to Will & Mikki. You can also email rfkarvada@gmail.com.  Applications are available in the lobby.