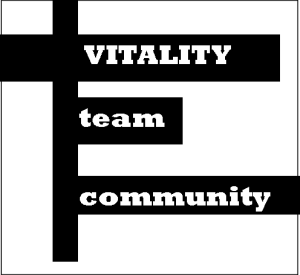 God has called AWCC to a distinct and life-filled mission, and the members of the AWCC Family are privileged to partner with Him.  Believing that God, through His Spirit, continues to lead in ways that will bring glory to Himself and blessing to His people, the following members of AWCC are committed to serve the AWCC Family by participating on the Vitality Team Community (VTC): Matt Branaugh. Jason and Laura Brant, Mike and Linda Brown, Matt and Monica Granitto, Charissa McCaslin, Peg McMillen, Dale and Sue Miller, Steve and Kathy Seybold, Budd and Lynda Taylor, Paul and Karen Veers.
The VTC firmly believes that AWCC belongs to Jesus Christ; it is His church that He has called it into existence for His purposes, and the greatest possible health and vitality comes from following Christ and doing what He desires for AWCC.
The goal of the VTC is two-fold: First, they are committed to listening to God in their own lives in order to better share life together, as God molds and shapes each one. Second, they are committed to listening for ways in which the Lord is both working at and leading AWCC into more healthy and vital life, for His glory.
We commission this team to ministry this morning at AWCC. Please pray for the VTC and know that they welcome your questions, thoughts and ideas regarding the life and mission of AWCC.