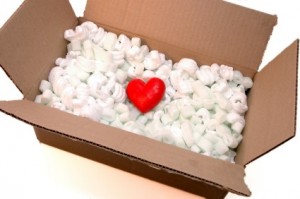 Faith Christian Academy will be sending a missions team of students to Senegal over Thanksgiving. That means we can send a care package to James and Scheri!  Please return all your donations to church no later than November 4th. We would also like to bless them with birthday cards and Christmas cards. Both of their birthdays are on December 5. So please bring a birthday card to church no later than November 4th.
Here is a list of items they would like:
Cheap cordless phone (Walmart ~ $20.  No answering machine, one handset, can be 110V)
1 package round facial buff sponges (Target)
1 bottle Seche Vie nail polish top coat (Sally's Beauty Supply)
1 set Headbands (Elastic ones by Goody in bright colors.  I have black, purple and yellow)
2 Hair clips (jaw clips – mine broke during travel)
Green tea bags (Celestial seasonings)
Smelly aromatherapy candles (small or large, anything that smells good!)
2 packages pink tissue paper
2 packages plastic wall hooks  (Home Depot – white plastic hooks with adhesive, 5/box)
Real Vanilla flavoring (Large bottle)
1 large bottle peppermint essential oil
1 Bare Escentuals Marvelous Moxie lip gloss in Daredevil
Hand sanitizer gel – 1 small and 1 large bottle
2 packages of dental TAPE (thicker than floss)
Go to Signup Genius sign up to donate these items! Everybody can contribute a birthday card and/or Christmas card!