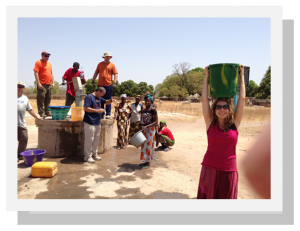 As many of you know, James & Scheri returned on June 14 from a week of orientation with United World Mission (UWM) in Charlotte, NC and now, are busy checking "to do" lists and raising their monthly support for two years in Dakar. It is so exciting that God has placed this call in their hearts and we get to be their sending church. Our very own missionaries—Yahoo! Though they are the ones going, this is our ministry as well because we get to support them! And I do mean "get to." What a privilege we have to give to the work of the Kingdom of God in Senegal through these dear friends.
And, the time is short! They need to be on their way by the end of July! So, please mark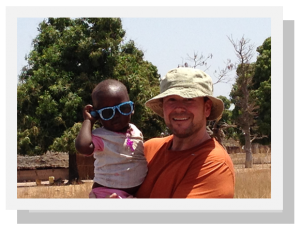 your calendar and plan to come to a group meeting/presentation with James and Scheri. You have four choices: July 9, 12, 15 or 18, 7 pm, at the church. This will be an opportunity for you to hear more about the adventure they are embarking on and to commit to being a part of their monthly support team. They need to raise commitments totaling $2400 per month, and they need 90% of that amount ($2160) before they can purchase their plane tickets. Time is short, indeed! Let's all prayerfully consider how we can help, knowing that our Lord will provide!