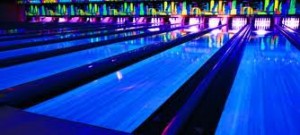 April 20, Noon—2 pm
Volunteers needed to spend some time with children who are in foster care
because of abuse and/or neglect, by giving them a fun and safe afternoon of fun
Saturday, April 20, from Noon—2 pm.
Mark your calendars and plan to attend an afternoon of bowling at Brunswick Bowl, 9751 W 49th Avenue, Wheat Ridge, CO. Just northeast of Kipling & I-70 on 49th. We also need people willing to sponsor an afternoon of bowling for a child. The cost is $10/child, which includes two hours of cosmic bowling fun, shoe rental and lunch!
Volunteer today by signing up on the sign-up sheet or RSVP with Craig & Vonnie
Nelson or Will and Mikki Le Vett!